Sometimes, one of the best parts of a vacation is getting there, and a road trip is almost a vacation within your vacation. There is plenty to do and see as you make your way from Toronto to Haliburton to enjoy a relaxing winter getaway at NOMI Resort. While the drive is under 300 kilometres, be sure to leave plenty of time to stop and explore on your way to our South Algonquin resort. 
A Checklist of Must-See Stops on Your Adventure
The drive from Toronto to NOMI Resort is around three hours. Grab a cup of coffee at NEO COFFEE BAR, set your GPS to NOMI, and you're all set for a fun excursion! The earlier in the day you leave, the more time you have to see what attractions you discover along the way.
Don't worry about finding places to eat along your drive. There's a wide variety of delicious spots to dine at, including LANDS8fity when you arrive at our Haliburton resort.
Enjoy the Journey to NOMI Resort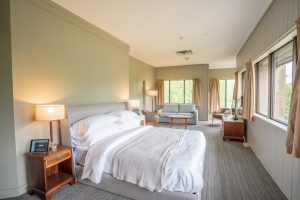 When you set off on your Toronto to Haliburton road trip, take your time and see what wonders you can discover on your drive. After a long drive, there's nothing better than relaxing in luxury in your accommodation at NOMI Resort. Not only will you be able to relax in your cozy room, but you can enjoy a bit of pampering at our on-site spa. Book your stay online today. Call 1-888-765-9951 or email stay@nomiresort.com for more information and to speak with one of our knowledgeable staff members.