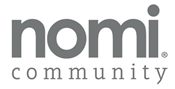 NOMI RESORT
4727 Elephant Lake Road
Township of Dysart, (Harcourt)
County of Haliburton ON
K0L 1X0
Customer Care & Reservations Hours
Monday – Friday 9:00 am – 5:00 pm
Saturday 11:00 am – 5:00 pm
Sunday Closed
The Resort is opened during the seasons as follows:
Resort On-Site Hours
May 1st – October 31st
Monday – Sunday 8:30am – 11:00 pm
November 1st – April 30th
Thursday – Saturday 8:30 am – 11:00 pm
Sunday – 8:30 am -noon
Resort Check-Ins
3:00 pm til 7:00 pm*
11:00 am is our standard check-out
*Request for a later check-in times may be provided. Please contact us in advanced by calling 1.888.765.9951.
Group bookings for the winter and fall season can be made in advance for weekday events, restaurant bookings and accommodation. Contact us for additional information and we would be glad to assist you.
REAL ESTATE – PRESENTATION CENTRE
OPEN FRIDAY / SATURDAY: 9:00am – 5:00pm  BY APPOINTMENT
OPEN MONDAY – THURSDAY; BY APPOINTMENT ONLY
T 1.888.765.9951
STAY INFORMED
Visit us on Facebook, follow us on Twitter and Instagram and register now
To stay informed about our ongoing developments at the Nomi Community.