There's nothing better than trading the hustle and bustle of everyday life for a relaxing escape to Ontario. Nestled on 40,000 square feet of rich woodland and picturesque waterfront, NOMI Resort is the ideal place for couples or friends looking to get away from distractions and enjoy quality time together. Only three kilometres from our wellness retreat is the southern gateway to Algonquin Park. After checking into your luxurious accommodations, lace up your hiking boots and explore some of the best trails in Algonquin Park.
A Checklist of Trails in Algonquin Provincial Park
As the oldest provincial park in Canada, Algonquin Provincial Park is filled with natural beauty that has been attracting visitors for years. In addition to over 2,000 lakes and 1,200 kilometres of streams, there are more than a dozen interpretive trails that take you through the dense forest. 
No matter which trail you select, be sure to bring plenty of water and a fully-charged camera to capture the views.
Make Life-Long Memories on an Ontario Getaway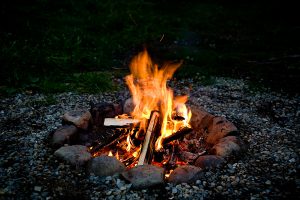 After an adventurous day spent exploring the best hiking trails in Algonquin Park, unwind back at NOMI Resort. Pamper yourself with indulgent treatments at Spa Derma or relax under the stars by our lakeside fire pit. 
No matter where your adventures take you, rest easy knowing you have a comfortable space to call home. Whether you stay in a standard guest room or a luxurious suite, you'll have a cozy place to retreat to. Our team can help you determine which accommodation option fits your group best. Call 1-888-765-9951 or email stay@nomiresort.com for more information. When you're ready to plan your stay, reserve your getaway online with the click of a button.